Emerald Ash Borer Treatment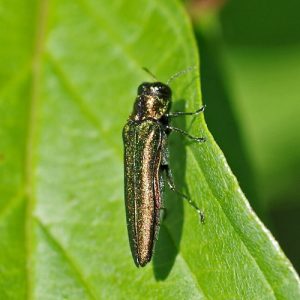 As the owner of a prized Ash Tree you need to be aware of the threat of the Emerald Ash Borer. This is an invasive bug that is fatal to Ash trees if not treated properly and treated early. At Bailey Tree LLC we offer the best services available to combat EAB and protect your trees.
About 1 in 6 of all the trees in the Denver area are ash trees, so this problem needs to be addressed immediately and with preventative treatments.
To learn more about the Emerald Ash Borer in the Denver area click here to visit the Denver Parks and Recreation site.

Give us a call to get a free estimate to help save your Ash tree today!