Tree Removal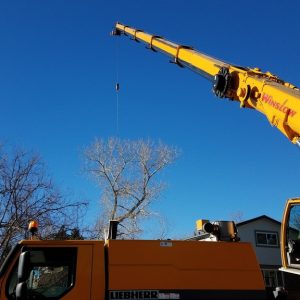 Sometimes a tree needs to be cut down. When a tree dies, becomes dangerous, starts destroying property, or is simply in the way, removal is the best option. With over 30 years experience in tree service, Bailey Tree LLC is the right company for the job!
Removing a tree can be a dangerous and technical procedure for both people and property. Our highly trained crews of certified arborists and skilled climbers work together to make sure the job is done correctly and safely. We use a combination of bucket trucks, climbers, and cranes to handle tree removals of all types. The safety of our customers, employees, and property is our top priority.
Don't wait to remove that tree, give us a call for a free estimate!